Re-Direct Popup Window Requirements
Last Updated: April 16, 2007

Procedure to Allow Popup Windows on this website in Microsoft Internet Explorer

Under Microsoft Internet Explorer: Tools --> Pop-up Blocker --> Pop-up Blocker Settings...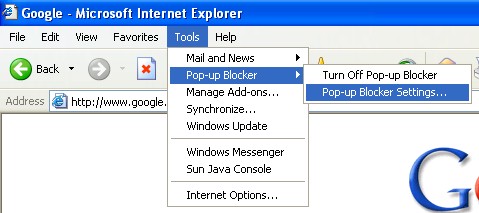 Type "Address of Web site to allow": *.ednet.ns.ca.

Click Add button. *.ednet.ns.ca should appear, as indicated in the screenshot below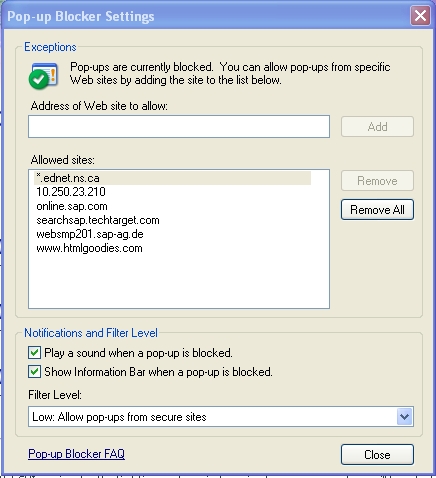 Click Close button.
NOTE: There is no CSU IT Helpdesk Support for individuals using Non-Windows OS and Non-Internet Explorer Web Browsers. It will be the individual employee's responsibility to set up and configure their preferred platform choice. This document is subject to change without notice.